Susan Narucki
Performance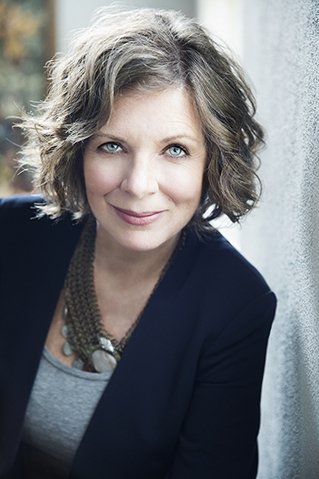 Phone: 858/246-0492
Off: CPMC 335
snarucki@ucsd.edu

Website | kallisti | Cuatro Corridos | Discography 
Susan Narucki serves as Distinguished Professor of Music in the Department of Music at UC San Diego. Over the span of thirty-five years, the American soprano has forged a unique path. Her dedication to the music of our time has led to critically acclaimed performances with musicians of the first rank, award-winning recordings and close collaborations with generations of composers.
Since joining the faculty at UC San Diego in 2008, Professor Narucki has been deeply engaged in commissioning, performing and producing chamber operas that illuminate critical issues in society. Her projects have earned support from Creative Capital, the MAP Fund for the Performing Arts, UC MEXUS, New Music USA and multiple awards from the National Endowment for the Arts.
Her most recent project was Inheritance (2018), a chamber opera composed by Grawemeyer Award winning composer Lei Liang. Co-presented by ArtPower and the Department of Music at UC San Diego, Inheritance addressed the complex issue of gun violence in America, earning praise as a powerful and haunting work.
Professor Narucki also commissioned, produced and performed Cuatro Corridos a chamber opera with libretto by renowned Mexican novelist Jorge Volpi. Based on true events, the opera confronted the subject of trafficking of women across the U.S.-Mexican border. The project's unique combination of art and advocacy created remarkable partnerships between cultural, civic and academic institutions. Premiered in 2013, Cuatro Corridos garnered support and critical praise in the United States, Mexico and Latin America. The opera was performed in San Diego, Tijuana, Dallas, Los Angeles, Albuquerque, Guadalajara, Colorado Springs, Amherst (MA) and Mexico City. A film of the opera, produced by Imaginante Productions, has had multiple broadcasts on CANAL 22, Mexico's Art and Culture Broadcast station. Cuatro Corridos was recorded for Bridge Records and earned a 2017 Latin Grammy Nomination.
Susan Narucki's most recent recording was The Edge of Silence: Vocal Chamber Music of György Kurtág (AVIE Records) The recording was included in the New York Times Best Classical Tracks and earned a 2019 Grammy nomination for Best Classical Vocal Recording.
The soprano's extensive discography ranges from operas of Louis Andriessen (Nonesuch), music of Claude Vivier (Phillips), works of Schoenberg and Zemlinsky (Chandos), Tavener's Song of The Angel (Angel/EMI), a solo disc of music of Aaron Jay Kernis (Koch) and music of Mario Davidovsky and James Primosch, both on Bridge Records.
Ms. Narucki's lifelong fascination with the songs of Charles Ives culminated in The Light that is Felt (New World) with longtime collaborator pianist Donald Berman. The disc earned international acclaim and was selected as Editor's Choice of BBC Music Magazine. The soprano earned a 2000 Grammy award for her participation on George Crumb's Star-Child, and a 2002 Grammy nomination for Best Classical Vocal Performance for Elliott Carter's Tempo e Tempi, both on Bridge Records.
As a soloist, Susan Narucki has earned international acclaim for luminous tone, superb musicianship and distinctive artistry. With over a hundred and fifty world premieres, she is considered one of the leading interpreters of contemporary music of her generation.
She has appeared with the Cleveland Orchestra, Los Angeles Philharmonic, San Francisco Symphony, MET Chamber Ensemble, on the Great Performers Series at Lincoln Center, and at Carnegie Hall and with conductors including, Pierre Boulez, James Levine, Esa-Pekka Salonen, Michael Tilson Thomas, Oliver Knussen, Reinbert de Leeuw, Herbert Blomstedt, and Kent Nagano.
The soprano has been a featured soloist with contemporary music ensembles across the globe, including Asko/Schoenberg, London Sinfonietta, Birmingham Contemporary Music Group, Ensemble Modern, Nieuw Ensemble, ELISION, ICE, Alarm Will Sound, San Francisco Contemporary Music Players, Speculum Musicae, NYNME, Network for New Music and Collage. She has appeared at major European festivals in Berlin, Brussels, Paris, Warsaw, Torino, London, Vienna, Lisbon, Munich and Amsterdam, at the Aspen and Ojai Festivals and at the Cabrillo Festival of New American Music with conductor Marin Alsop.
Ms. Narucki made her Netherlands Opera debut creating the role of Catherina Bolnes in Louis Andriessen's Writing to Vermeer, and traveled with the production to the Adelaide and Lincoln Center Festivals. She was also featured in the world premiere of Claude Vivier's Rèves d'un Marco Polo, directed by Pierre Audi. Of her performance, Vrij Nederland wrote "...one name we will never forget: Susan Narucki, the American soprano, who gave us all goosebumps and moved us to tears."
Her portrayal of "Mama" in Elliott Carter's What Next?, directed by Christopher Alden was praised by the New York Times as "compelling and luminous". Ms. Narucki reprised the role at the Opera de Montpellier in a double bill that included the world premiere of Mathis Nitschke's Jetzt. In addition, she created the role of Nora Lear in Pulitzer Prize winning composer Anthony Davis' opera Lear on the Second Floor.
A distinguished chamber musician, she has appeared at the Chamber Music Society of Lincoln Center, the Santa Fe, Norfolk, Da Camera, Bridgehampton, Moab and Yellow Barn Chamber Music Festivals. Ms. Narucki has been a guest of the Brentano, Orion and Schoenberg String Quartets; her numerous recital appearances include Kleine Zaal in Amsterdam's Concertgebouw, Tisch Center for the Arts at the 92nd Street Y, Liszt Academy in Budapest, Princeton University, American Academy in Rome, and on the Horowitz Recital series at Yale University with pianist Boris Berman.
A dedicated mentor to the next generation of singers, Ms. Narucki has presented lectures and master classes at leading conservatories and universities around the globe. Her kallisti ensemble, formed in 2009, has introduced San Diego audiences to beautiful and unusual repertoire for voice. With repertoire ranging from Baroque to modern, kallisti's innovative concerts and chamber opera productions feature graduate vocalists from UC San Diego's Department of Music alongside distinguished guest artists. Professor Narucki is the inaugural director of Arts and Community Engagement, a new initiative of the Division of Arts and Humanities at UC San Diego that seeks to increase the connection of the vibrant UC San Diego campus arts community to the broader San Diego-Tijuana border region.