Kamau Kenyatta
Music-Jazz
kkenyatta@ucsd.edu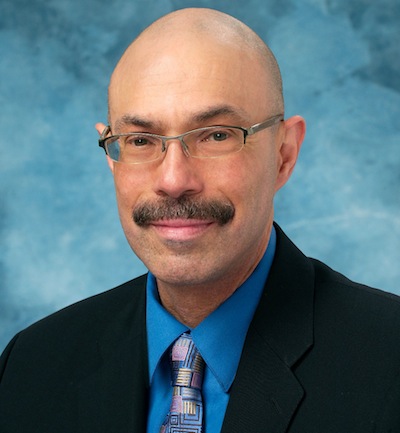 Pianist/soprano saxophonist Kamau Kenyatta resides in San Diego, CA. He is a Grammy award-winning producer and arranger. Kamau is a lecturer at the University of California San Diego Department of Music. He was honored with the prestigious Barbara J. and Paul D. Saltman Distinguished Teaching Award at UC San Diego in May 2009.
Originally from Detroit, his versatility comes from his early exposure to a vast array of musical styles. Kamau has worked with jazz greats such as Hubert Laws, Donald Byrd, Yusef Lateef, Jim Pepper, and Earl Klugh. World tours have taken him to over 20 countries and include stints with The Supremes, Carl Anderson (from Jesus Christ Superstar), Oscar Brown, Jr., SWV, Silk, the Watts 103rd Street Rhythm Band and New Kids on The Block.
Kamau has also collaborated with Hubert Laws in writing the score for "Small Steps, Big Strides" a Fox network documentary concerning the history of African-American film. He wrote and supervised music for "The Dawn At My Back," a Sundance Film Festival award-winning interactive DVD-ROM memoir. In 2015, Kamau scored the film, "Spirits Of Rebellion," by Zeinabu Irene Davis. In 2016, he completed the score for the Gregory Porter biopic, "Don't Forget Your Music." The film was released in the UK in the fall of 2016.
Kamau served as musical director for Blues Schoolhouse, an educational program for middle-school children, at the International House Of Blues (San Diego). In 2009, Kenyatta joined the Music Department at California State Summer School for the Arts (CSSSA). He served as Department Co-Chair from 2010-11.
"Destiny," his most recent recording as a leader, was released in the spring of 2007. It features Hubert Laws. Kamau produced "Water" and "Be Good" for vocalist Gregory Porter on the Motema label - both were nominated for Grammy awards. In 2013, Kenyatta served as associate producer and arranger for Porter's Blue Note Records debut disc "Liquid Spirit." In February 2014, Kamau won a Grammy for his work on this project in the "Best Jazz Vocal Album" category. 2016 saw releases of his production projects included Gregory Porter's "Take Me To The Alley," Ed Motta's "Perpetual Gateways," and Steph Johnson's "Music Is Art." In February 2017, Kamau won a second Grammy for his co-production and arrangements on "Take Me To The Alley" in the "Best Jazz Vocal Album" category. In 2018, his production of "Uncovered Soul" by Kathy Kosins was released. Completed production projects scheduled for release this year include "After All This Time" for vocalist Daneen Wilburn and "Intuition: Songs From The Minds Of Women" for Alicia Olatuja.