Philip Larson
Performance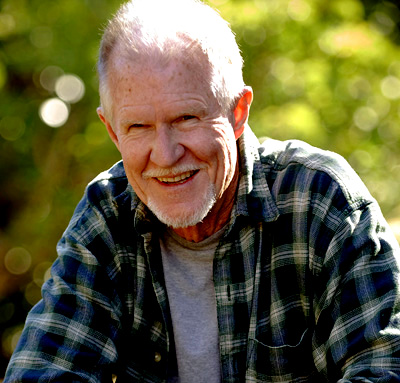 Phone: 858/534-6650
Off: CPMC 334
plarson@ucsd.edu

M.M., University of Illinois
Bass-baritone Philip Larson studied at the University of Illinois and received a degree in vocal performance. While there, he worked with world-renowned coach-accompanists Paul Ulinowski and John Wustman. At that time, he also began collaborating with resident contemporary composers Kenneth Gaburo, Salvatore Martirano, Roger Reynolds, and Gunther Schuller. He performed "The Visitation" by Schulller with members of the original Hamburg Opera production. He went on to premiere several new operas in Boston, Cleveland, San Diego, and Munich.
He was a founding member of the "Extended Vocal Techniques Ensemble," one of the first groups dedicated to the performance of vocal music featuring extended techniques. The quartet performed throughout the United States, Europe and Canada, appearing at festivals in Chicago, Montreal, Vancouver, Amsterdam, Stockholm, Bourges and Toronto. They performed works by Joan La Barbara, Joji Yuasa, and recorded works by Roger Reynolds, among others.
In 1977 Larson, with Edwin Harkins founded [THE], a composing/performing duo that performed at Music Today in Tokyo, Paris Autumn Festival, the Darmstadt Ferienkurse, the Inter-Society for the Electronic Arts in Rotterdam, the Suzuki Theater Festival in Japan, the New Music America Festival in Chicago and PICA in Perth, Australia. They have collaborated with John Cage, Toru Takemitsu, Anthony Braxton and media artist Vibeke Sorenson. Their award winning video, made with Vibeke Sorenson, has been shown at the SIGGRAPH conference in Los Angeles and festivals in Copenhagen, Rio de Janeiro, Seattle, Souillac France and Madrid.
As a concert soloist Larson has performed in New York, Boston, Chicago, Los Angeles, Paris, Tokyo, Munich, Lisbon, Cleveland, Bukarest and Warsaw appearing with Ensemble Intercontemporain, Cleveland Chamber Symphony, Handel and Haydn Society. Metropolitan Chamber Orchestra. red fish blue fish percussion ensemble, and Speculum Musicae under the direction of such conductors as David Atherton, James Levine, and David Robertson.
In addition Mr. Larson has, for many years, sung early music, beginning his work with George Hunter at the University of Illinois, recording "Masses of Josquin" for Nonesuch Records. He performed in New York with Pomerium Musices singing on their Ockegham Masses for Nonesuch. In recent decades he has performed with the Early Music Ensemble of San Diego. This quintet of singers has toured the East and West Coast of the United States and performed extensively in Switzerland, Germany, and France.
Larson is Professor of Music at the University of California San Diego. His recordings include the works of Iannis Xenakis, Anthony Davis, Roger Reynolds, and Chaya Czernowin.
For videos of Edwin Harkins and Philip Larson [THE] go to - http://harkinslarsonthe.com.