Jane Stevens
Integrative Studies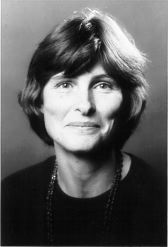 Phone: 858/534-6754
Off: CPMC 248
jrstevens@ucsd.edu

Ph.D., History of Music, Yale University. Music history; history of music theory, aesthetics, and criticism; humanities.
Before coming to UC San Diego, Stevens held positions at the University of Washington and Yale University.
Important research interests include music of the 18th century, the history of the concerto, and 18th- and 19th-century musical thought; current work centers on completion of a book on the keyboard concertos of Bach's sons, together with further studies relating to the perceived nature of musical content in the 18th and 19th centuries.