Distinguished Composer Marcos Balter joins the UC San Diego Department of Music's Composition Faculty
Distinguished Composer Marcos Balter joins the UC San Diego Department of Music's Composition Faculty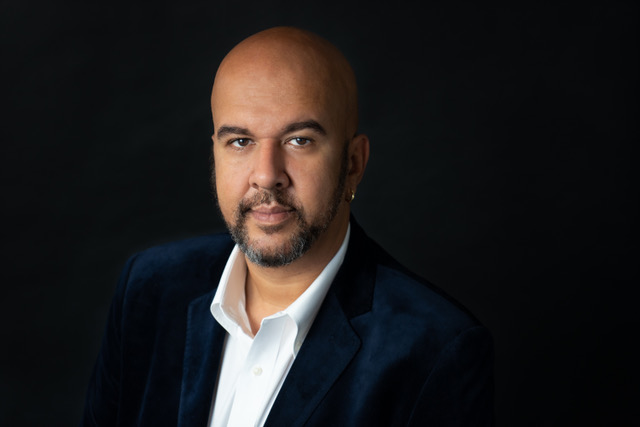 The UC San Diego Department of Music is proud to announce that distinguished composer Marcos Balter will become the newest member of our composition faculty in July 2020. Among the leading voices of his generation, Balter's music has been commissioned by the Art Institute of Chicago, Chicago Symphony Music Now, Cincinnati Symphony, Fromm Foundation, Los Angeles Philharmonic, MacArthur Foundation and the Shanghai Quartet. He has maintained a long, fruitful collaboration with some of the leading contemporary music ensembles and soloists including Ensemble Dal Niente (he was among its founders), the International Contemporary Ensemble (ICE), and MacArthur Fellow Claire Chase. He has also engaged in a series of extraordinary collaborations across musical genres including those with the experimental rock group Deerhoof; with yMusic and songwriters José González and Paul Simon; and with his innovative, on-going collaboration with Alarm Will Sound and DJ/composer and Music Department faculty member King Britt. Recordings of his works are available on the New Amsterdam, New Focus, Parlour Tapes+, and Navona labels.
An experienced and accomplished teacher, Balter has served as Visiting Professor at Columbia University and University of Pennsylvania, and has held positions at University of Pittsburgh, Columbia College Chicago, and the John Cali School of Music at Montclair State University. In addition to his leadership and teaching at these institutions, Balter has also worked with several organizations targeting underserved communities such as the RiseBoro Community Partnership (Brooklyn, New York), and People's Music School (Chicago, Illinois). He has worked with public school students on Chicago's South Side (with ICE) and with the Amazonas Youth Orchestra in Manaus, Brazil. He now serves as a mentor in the JACK Quartet's Studio Artists program, an initiative supporting composers from underserved communities with diverse creative practices, and in Composers for Racial Equality in the Arts (CREA) which connects established and emerging composers of color through its multi-year mentorship program.
Composition has been an area of international distinction in the Department of Music since its founding. Faculty members have received Pulitzer prizes (3 winners, 1 finalist), Grawemeyer Awards (2), and Guggenheim Fellowships. Distinguished alumni of the program include Mark Applebaum (Stanford), Ignacio Baca-Lobera (Universidad Autónoma de Querétaro), Richard Carrick (Berklee), Carolyn Chen, Chaya Czernowin (Harvard), Nicholas Deyoe (CalArts), Paul Dresser, David Felder (Buffalo), Ben Hackbarth (Univ. of Liverpool), Kerry Hagan (Univ. of Limerick), Jaroslav Kapuscinski (Stanford), Eric Lyon (Virgina Tech), Pamela Madsen (Fullerton), Kazue Mizushima, Jeffrey Mumford, Fernanda Aoki Navarro (ASU), Marianthi Papalexandri (Cornell), Steven Takasugi, Tina Tallon (Boston Conservatory), Anna Thorvaldsdottir and Ricardo Zohn-Muldoon (Eastman).
For further information:
https://www.wqxr.org/story/meet-composer-marcos-balter-show/
https://newfocusrecordings.bandcamp.com/album/marcos-balter-aesopica
Appendix: Current and Former Faculty Composers in Chronological Order: 
Will Ogden
Robert Erickson
Kenneth Gaburo
Pauline Oliveros
Roger Reynolds
Keith Humble
Bernard Rands
Joji Yuasa
Brian Ferneyhough
Rand Steiger
Chinary Ung
Chaya Czernowin
Harvey Sollberger
George Lewis
Anthony Davis
Philippe Manoury
Lei Liang
Katharina Rosenberger
Natacha Diels
Marcos Balter