Distinguished musician and Grammy-winning producer Kamau Kenyatta joins the UC San Diego Department of Music Faculty as Teaching Professor
Distinguished musician and Grammy-winning producer Kamau Kenyatta joins the UC San Diego Department of Music Faculty as Teaching Professor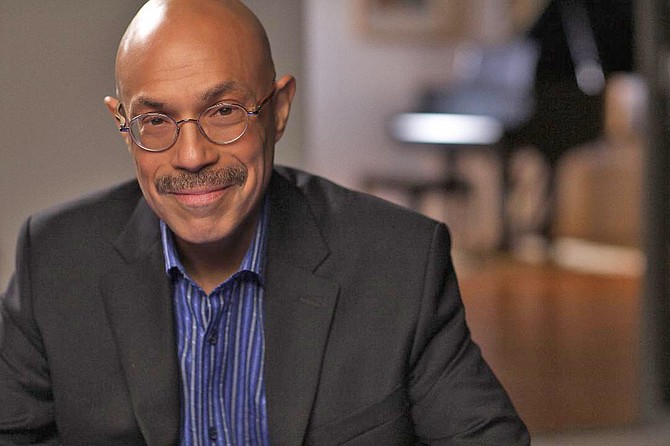 The UC San Diego Department of Music is proud to announce that distinguished pianist/soprano saxophonist/composer and Grammy-winning producer Kamau Kenyatta will be joining the faculty July 1st, 2020. Mr. Kenyatta has been an essential part of our department as a lecturer for more than two decades, and he played a crucial role in the founding of the Jazz and Music of the African Diaspora concentration.
Originally from Detroit, Kenyatta has performed with jazz legends since the mid-1970s, including renowned artists such as Hubert Laws, Donald Byrd, Yusef Lateef, Sonny Fortune, Earl Klugh, Jim Pepper, Charles McPherson and Jack McDuff. He has also toured professionally with an impressive array of popular artists, including SWV, The Supremes, New Kids on the Block, and the Watts 103rd Street Rhythm Band, among many others.
Kenyatta has recorded four well-received albums with his own groups featuring his original compositions, and he is a collaborator on numerous other projects, including five albums with singer Gregory Porter. Kenyatta's production work with Porter was nominated for four Grammy Awards, winning twice: in 2014 as Associate Producer/Arranger for Porter's Grammy-winning Liquid Spirit, and in 2017 when Kenyatta won a Grammy as Producer of Porter's Take Me to the Alley.
Kenyatta is now an in-demand producer, working with a wide variety of musicians in Jazz, R&B, Latin and Popular Music. Notable recent projects include his work with Alicia Olatuja on Intuition: Songs From The Minds Of Women, with Paulette McWilliams on A Woman's Story, and with Daneen Wilburn on her self-titled album.
As a composer, Kenyatta has contributed to several film and multimedia projects, including composing music for several documentaries: "Small Steps, Big Strides: The Black Experience in Hollywood," "Don't Forget Your Music" (about singer Gregory Porter), "Spirits of Rebellion: Black Cinema at UCLA" (for UC San Diego Professor Zeinabu Irene Davis) and "The Dawn At My Back," a Sundance Film Festival award-winning interactive DVD.
Recent performance highlights include appearances at the Detroit International Jazz Festival, The Seoul Institute of The Arts, The Museum of Making Music, The National Association of Music Merchants (NAMM), and the San Diego Ballet. As a musical director, Kenyatta has organized several large-scale productions, including "Nat King Cole and Me" at the Denver Performing Arts Center. As an educator, Kenyatta has been involved with Blues Schoolhouse and the International Academy of Jazz, both in San Diego, and with the California State Summer School for the Arts (CSSSA) at CalArts.
This extraordinary range of musical activity is indicative of Mr. Kenyatta's versatility as an artist and of his commitment as a teacher and mentor. For his exceptional teaching at UC San Diego, Kenyatta was honored in 2009 with the prestigious Barbara J. and Paul D. Saltman Distinguished Teaching Award.